Learn how to make pressed flowers & leaves for your mosaic projects with polymer clay. These flowers make beautiful embellishments, which you can customise to suit your projects colour scheme.  
🌼
🌿
🌸
SUPPLIES
Silicone Moulds - Flower & Leaves (we have received a limited supply of these moulds in our first shipment, so if we are out of stock please let us know and we can let you know as soon as more arrive).
Pearl Ex or Mica Powder (optional)

STEPS
1. Soften your clay with your hand, until you get it to the consistency that it can be pressed into the mould.
2. Press the soften clay into the mould, gently bend mould to release the pressed shape. If you find that the clay is sticking to the mould you can use a releasing agent like talcum powder or spray a fine mist of water onto the mould.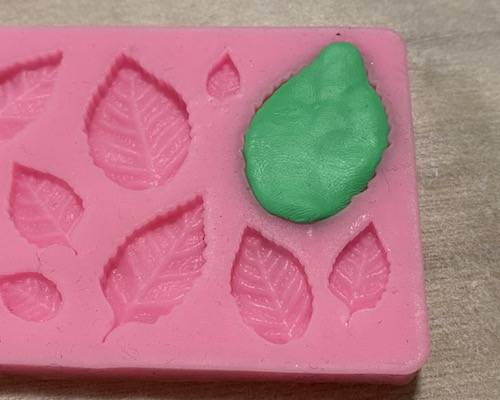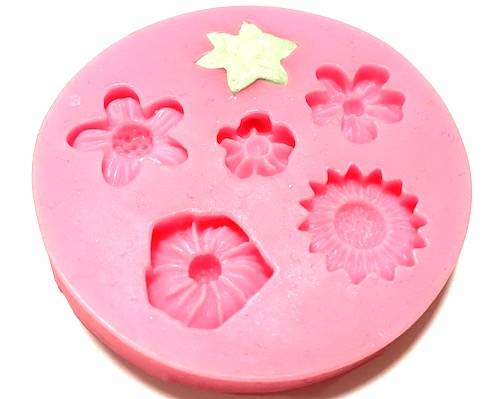 3. If you would like to make the flowers with a different coloured centre, just press a small amount of clay into the middle section of the flower mould. They press the main colour on top of this.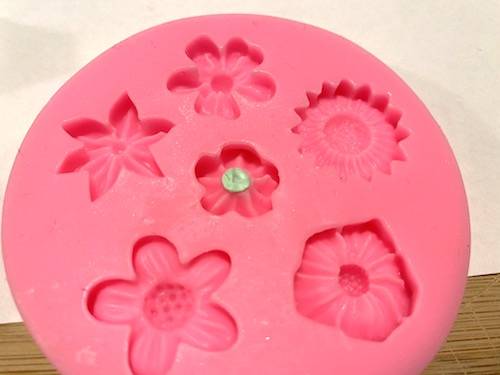 Pressed flowers & leaves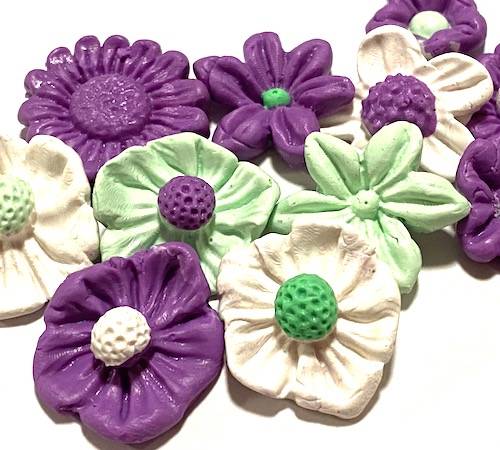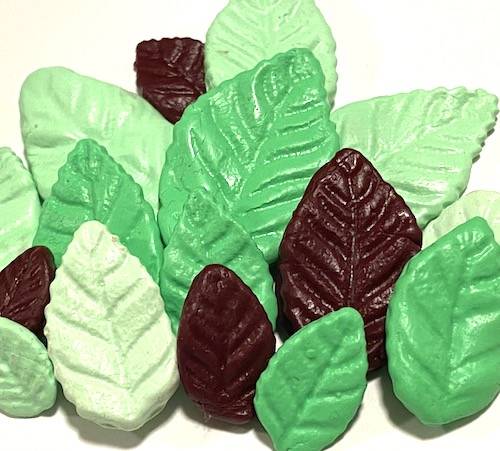 4. I have added mica powder (Pearl Ex) to the pressed shapes to make them come alive. Dip a brush into the Pearl Ex container, brush off excess powder and then gently brush over pressed shape.
5. Bake the finished pieces
Bake your clay pieces on an oven-proof glass or metal surface at the baking temperature and time listed on the package. DO NOT USE MICROWAVE OVEN. DO NOT exceed the recommended baking temperature or baking time. Carefully remove from oven and allow to cool. Baking should be completed by an adult.
Baking Time:
275 °F (130 °C)
30 minutes per 1/4 inch (6 mm) thickness
While many items used with polymer clay may be found in our home kitchens, once used for polymer clay, they should not be used for food purposes.
6. Sealing the tile / embellishment
You can seal your tiles with Sculpey Glaze Gloss or Satin which provide a smooth seal to set your clay, cover imperfections, increase durability.
If you decide to grout your mosaic, make sure you cover your flowers or leaves with masking tape or blue tack first to prevent the tiles absorbing the colour from the grout.
As polymer clay is waterproof your tiles can be used inside and out, do not place in direct sunlight as there colour may fade.