This beautiful mosaic has been created using a number of different techniques. Read on to find out how to create these beautiful looking vintage tiles and much more....
Materials Used:
Technique # 1 - Making The Vintage Tiles
These tiles have been created using a mould. The mould was made using scrap pieces of polymer clay with metal beads pushed into it to create a pattern, and then baked. The purpose of this mould is to reverse the image on the tiles (i.e. raised flowers and leaves).
Baking Time:
275 °F (130 °C)
30 minutes per 1/4 inch (6 mm) thickness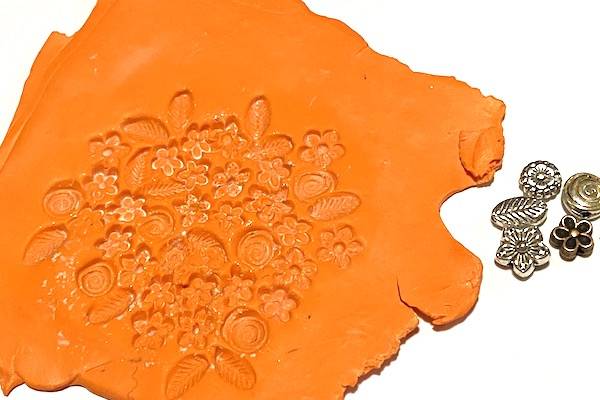 While you are waiting for the mould to bake and cool down, condition the polymer clay you will be using to create your tiles.
When the mould is ready, press the conditioned polymer clay into the mould. I press the clay in them use an acrylic roller to smooth out the back of the tile. Use guides on either side of the roller to get a consistent thickness in the tiles. Talcum powder or a fine mist of water can be used as a releasing agent will help prevent the polymer clay from sticking to the mould or roller.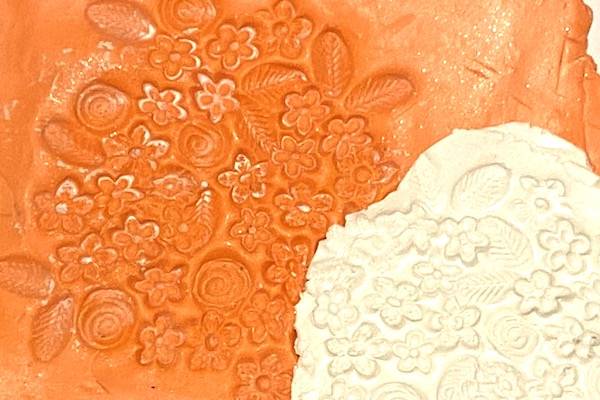 Cut your tiles, you can either do this with a blade or a shape cutter.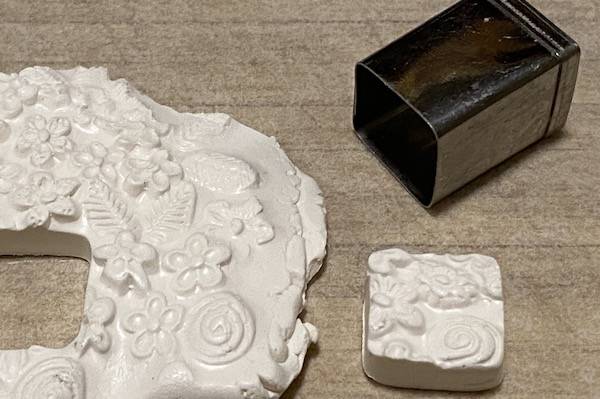 Pearl Ex Macro Pearl mica powder was then brushed over the top of the tiles to make them pop (see technique # 4 below on grouting your tiles).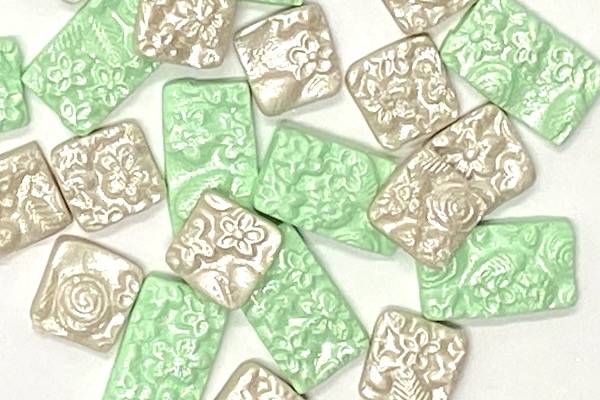 Technique # 2 - Using Ball Chain
Ball chain (or chain ball) is a great mosaic material. When grouted the line of balls protrude through the grout, which is really effective in creating lines or segmenting areas as we have done.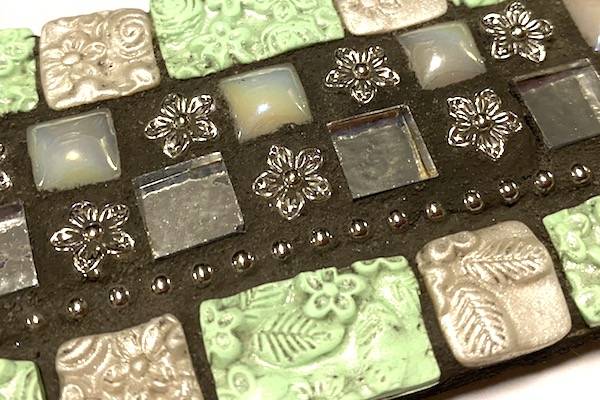 Technique # 3 - Choosing The Right Grout Colour
If you are unsure of what grout colour you would like to use, make a test panel with excess tiles and trial a few different grout colours or techniques.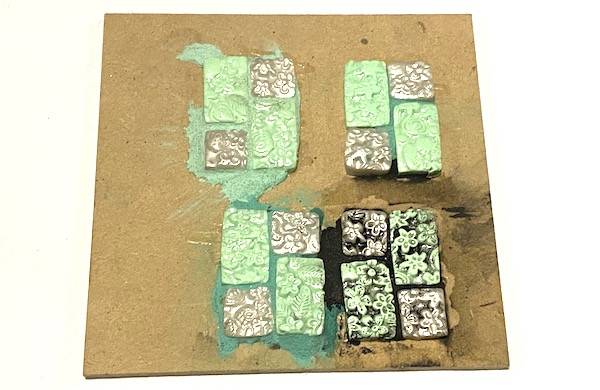 Technique # 4 - To grout Over Your Polymer Clay Tiles Or Not
You can grout over polymer clay, but some grout colour may transfer to your tiles. Again, test your tiles first to see if you are happy with the result. In making this project I liked the effect of some of the black grout colour transferring to the tiles as it gave them an aged look and made the raised pattern stand out.
Two ways to stop grout colour transferring to your tiles:
Cover the tiles with blue tac or masking tape
Seal your tiles with Sculpey glaze