Making your own flowers, leaves, stars and hearts is really easy with polymer clay. This tutorial will step you through how to make them for yourself.
SUPPLIES
- Premo Sculpey Accents Bright green 
- Premo Sculpey Accents Wisteria

STEPS
1. Condition your clay. If you haven't used polymer clay before or would like more information on conditioning your clay just click on this link.
2. Press your stamp into the clay, you can use talcum powder as a releasing agent. We have a large selection of stamps available including flower, leaf, butterfly, stars and hearts. Click here to view the range.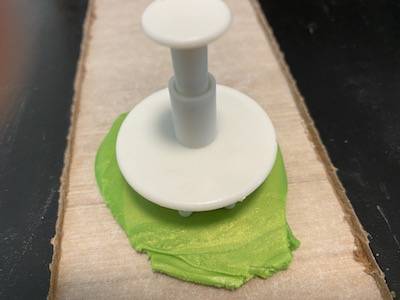 3. Clean up the pressed shape with a sharp tool, removing the excess clay from the edges.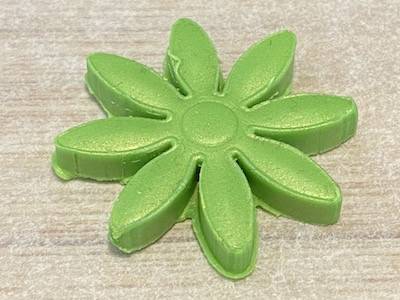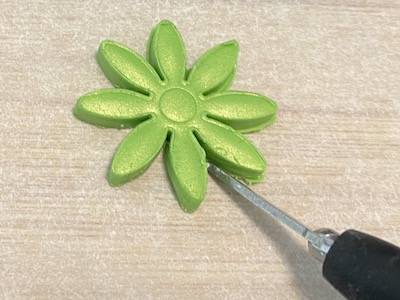 4. Decorate the flower by adding detail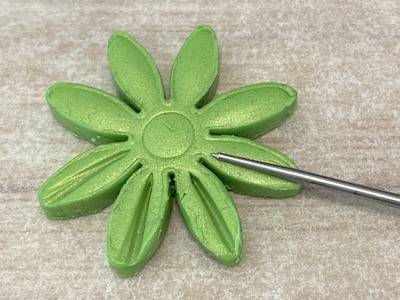 Press a sharp tool in the middle of the petal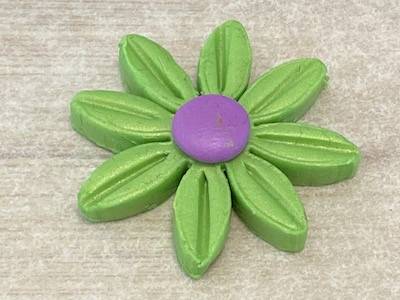 Add a piece of polymer clay in the middle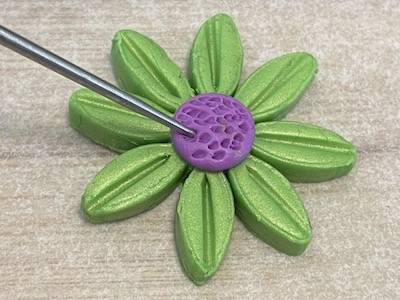 Decorate the middle of the flower
5. Bake the finished pieces
Bake your clay pieces on an oven-proof glass or metal surface at the baking temperature and time listed on the package. DO NOT USE MICROWAVE OVEN. DO NOT exceed the recommended baking temperature or baking time. Carefully remove from oven and allow to cool. Baking should be completed by an adult.
Baking Time:
275 °F (130 °C)
30 minutes per 1/4 inch (6 mm) thickness
While many items used with polymer clay may be found in our home kitchens, once used for polymer clay, they should not be used for food purposes.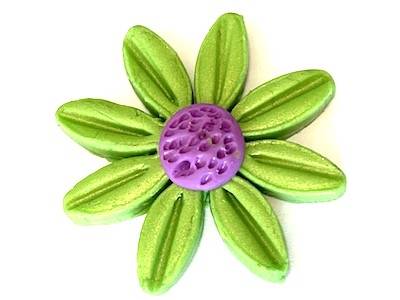 6. Sealing the tile / embellishment
You can seal your tiles with Sculpey Glaze Gloss or Satin which provide a smooth seal to set your clay, cover imperfections, increase durability.
If you decide to grout your mosaic make sure you cover your tiles with masking tape first to prevent the tiles absorbing the colour from the grout.
As polymer clay is waterproof your tiles can be used inside and out, do not place in direct sunlight as there colour may fade.